Best Domain For Blog | Best Domain For Blog 2022 | Best Domain Name
This post will teach you How to Choose a Domain Name for Your Blog or Website. We will discover what factors we should examine before deciding on a domain name.
Blogging is a long process. Several bloggers do not persevere and quit blogging because they do not see immediate benefits. You'll end up on a positive spiral, and the value of your site will increase tremendously over time.
Best Domain Name?
With this blogging journey, you may modify the appearance of your site, employ additional authors, add plugins, and change the topic of your website. However, there is one thing you will never be able to change – your domain. Your domain name represents your brand, and changing it is not an easy process.
Your domain name will also indicate what you can do with your brand.
When it comes to search, your domain name or URL is quite important. Not only will your visitors find you and your articles at that location, but the domain name you choose can and does effect your search visibility.
Even if there are considerably more domain options than previously, there are still some best practices to consider if you want to achieve the greatest outcomes.
How Do I Choose a Domain Name?
In the following advice, I will go through a few things to think about before deciding on a domain name. In the long run, a terrible domain name might be detrimental to your blog.
One of the most common errors people make is using their own name instead of a new one (john.com, Drake.com, etc.). Although it is not advised, this method can be used to create a brand name, such as Neil Patel.
To begin with, the vast majority of domain names are already in use. Something like blog.com will not only be inaccessible, but you may expect to pay hundreds of thousands of dollars if you want to acquire it.
Back link submission site: http://poll.seobookmarking.club/
Begin with keywords: Take some time to think over your options before logging into your preferred domain name registrar. When conducting this practice, it can be beneficial to keep three to five keywords in mind. These sentences and words must exactly define what you do (or need to do). Allow the procedure to flow rather than forcing it. Assume you're launching a neighborhood bakery.
Some terms you might want to include are your city, fresh bread, baked goods, bakery, and so on.
Here's a hint:
Use prefixes and suffixes to help you design an attention-grabbing domain name. In this case, you can end up with a domain like superfreshbread.com.
Always use the.com extension: The.com domain extension is one of my favorites. Despite the fact that various domain name extensions have been introduced in recent decades,.com appears to retain its significance. If you don't require a premium domain name, you might try your luck with LeanDomainSearch, where you'll find a plethora of.Com names available with various word combinations.
People remember brand names more than extensions, so they'll type brandname.com on the spot. When a company brands itself with a.com, the value of the domain increases. If the.com version is unavailable, many people opt to go with a.net or.org extension. However, in the long run, they will lose visitors to the.com model (such as ProBlogger.net).
Simple to Write:  Individuals will have no trouble typing your domain name into their browser if it is not difficult to write. This reduces the likelihood of these ending up on a separate website.
The website's title should be easy to remember. As a result, your domain name must not contain "weird characters."Additionally, keep an eye out for homophones (words that sound the same but are spelled differently). It is possible that your visitors will type the wrong thing. If your website is in English, ensure that the domain name does not contain Arabic or Spanish characters.
For instance, new things vs. KnewThings
YoreSpace vs. YoreSpace vs. YoreSpace vs. YoreSpace vs. YoreSpace vs. YoreSpace
Be Innovative:I strongly advise you to be imaginative while choosing a domain name for your next blog or website.
Also, use tools like Namechk to determine whether your new target domain name is available on all of your favorite social networking services.
For example, if you want to establish a tech blog, you don't need to include the words "tech" or "techno" in your domain name. It has become a tired and monotonous fad.
To receive keyword-based suggestions, use a tool like NameStation or even LeanDomainSearch.
Make an effort to select a one-of-a-kind domain name: Your domain is an extension of your brand. It is critical for you and your users that it stands out. Using a domain name that is too similar to another popular brand is never a good idea because it can cause misunderstanding.Make certain that you do not want to stand out too much. Using an alternate spelling of a word may cause problems and result in fewer traffic to your website than expected.
The prominent image website Flickr is featured in the book "The Art of SEO: Mastering Search Engine Optimization."
When the site's creators registered their domain name, they did not use the normal spelling, flickr.com, and as a result, they may have lost visitors. They were forced to purchase the correctly spelled domain and have the additional domain redirect to Flickr.com.
Do not choose a long domain name:One of the most important factors to consider when choosing a domain name is to avoid long names. Assume I want to build a blog about "yellow teeth whitening."
The domain name "yellowteethwhiteningmethods.com" would then be rather long, but it would be easy to remember. People would be hesitant to type the domain name into their browser since it would take a long time.
A short and distinct domain name is easy to remember. As a result, for your next blog, use a short and easy-to-remember domain name.
Make an effort to match the specialty: When choosing a domain name, attempt to match it to the topic of your site. My domain is "thewpranger.com" because my site is about WordPress tips and tricks. The addition of "wp" to my domain name makes it more relevant. This improves your website's SEO, and the search engine understands in what context your site should appear.
Do not stray from the current trend: Never fall victim to a fad when starting a blog. Some people see a trend in a particular issue and begin to blog about it. The most common example is tech blogs. When technology became popular, everyone launched a blog with the words "tech," "techie," or "techie" in the domain name. Just because a topic is popular right now does not indicate it will remain so indefinitely. Trying to imitate what someone else is doing can lead you astray. Avoid unusual spellings and using a lot of hyphens or numbers. Keep it simple, focused, and simple to remember. Always keep your focus on what you wanted to do and your strongest skills.
Create your own brand: If you are unable to obtain a domain name using the aforementioned requirements, you can create your own brand. When it achieves a certain level of popularity, a distinctive name might provide you with a lot of attention. The process would undoubtedly be slower than if you had a specialist matching domain. However, if you work appropriately, your efforts will pay off handsomely in the long term.
Examine domain selection tools: If you're having trouble coming up with an idea, don't worry; the internet has your back. Use a domain selection tool to help you pick the perfect domain name. DomainsBot and NameMesh are two tools that can help you find the perfect domain name. However, when using these tools, keep the preceding guidelines in mind.
Conclusion (Best Domain Name)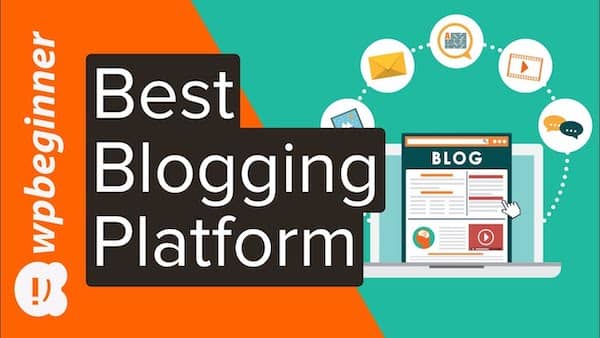 Your domain name serves as your company's brand name. Your domain name, like any other brand in any specialty industry, signifies something.
Having a decent domain name allows the search engine to better grasp what your site has to offer. This will result in maximum traffic to your website.
Read more about Web 2.0 Submission sites list
Last Updated on March 7, 2022 by krishbogati