Popmoney transfer | How to receive popmoney | How long does popmoney take | How does popmoney work |
Popmoney is a personal payment system that allows users to send and receive money online instead of using cash or cheques.
Popmoney promises that sending and receiving money via their payment system is as simple as texting or emailing. Popmoney can be accessed through Popmoney.com, and users can create an account using the website or through their online banking account provided their financial institution supports Popmoney.
Some banks and credit unions that offer Popmoney through online banking include Wells Fargo, Bank of America, Citibank, TD Bank, US Bank, Fifth Third Bank, and others.
CashEdge, a company, created and launched Popmoney in 2010. Fiserv, the banking behemoth, bought CashEdge in 2011, combining their personal payment system Zashpay with Popmoney and rebranding it as Popmoney.
Users can give, receive, and request money with Popmoney. The actions are protected by a user's bank account or a profile created on the website.
Popmoney, unlike other peer-to-peer payment systems such as Venmo or CashApp, works with banking institutions to enable users to transfer and receive money.
Following the merger, the combined Popmoney and Zashpay network included some of the country's top financial institutions, including Citibank, PNC Bank, Regions Bank, Fifth Third Bank, and BBVA Compass.
Popmoney is only available for use between registered users in the United States and Eligible Transaction Accounts.
What is the mechanism of popmoney transfer?
What sets Popmoney apart from other peer-to-peer payment platforms?
If your bank is one of Popmoney's thousands of partner institutions, you can use it straight through your bank's website.
Users can send money to friends, family, or anyone by just logging into their online banking website. Popmoney (Pay other people) allows you to transmit money from one Eligible Transaction Account to another Eligible Transaction Account.
Website Speed check, SEO audit, Website Image resize: Site score checker
Popmoney does not charge a cost to receive money, however it does charge a tiny fee of $0.95 to send or request money. Unless both steps are accepted, the fee will not be deducted from your account.
Even if their financial institution does not support Popmoney, users can still send and receive money. To get started, all you have to do is create an account and validate your information.
To send money to anyone, simply connect onto your online banking website. When sending money to someone who does not have a Popmoney account, the recipient must first create an account in order to receive the funds you gave.
How to Money Transfer on Popmoney?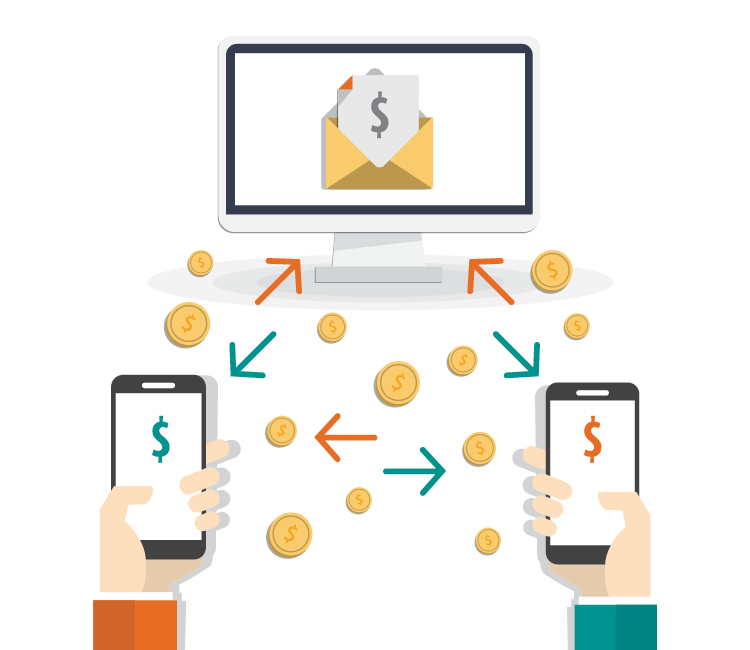 Users of Popmoney can send money to anyone using their email address, mobile number, or Eligible Transaction Account information.
If a payment is made after 5 p.m. Pacific Time, funds are normally debited from the sender's bank account the next working day. If a sender uses a debit card to make a payment, the funds are promptly deducted from their account.
How to get Money From Popmoney?
Users get money in different ways based on how the money was sent by the other user. Money is received with an email or text message with instructions on how to deposit the money into a user's Eligible Transaction Account if the user sent the money using an email address or a mobile number.
The money is placed straight into the Eligible Transaction Account if the sender uses that information to make the payment. Users are notified if money is sent, as well as an optional message, when a payment is made.
Users can choose which account on their profile to deposit money into when they receive money. Before the money expires, users have 10 days from the day the payment was received to deposit it.
The funds are returned to the sender whenever a payment expires. Popmoney has no costs for receiving and depositing funds. From the time money is deposited, funds will be available in a user's account within one business day.
How to make Money Request in Popmoney?
Users can ask for money from others by using one of these methods.
The recipient will receive an email with basic instructions on how to pay the request after providing their name and email address.
a name and cell number, which will be used to send a text message on the user's behalf to the recipient with brief instructions on how to pay the request.
Popmoney has a limit on the number of requests and the amount of requests that users can send in a given amount of time. The user is charged $0.95 to send a request.
Requests for Payment
Users are notified by email or text message that a money request has been made, along with information on how to pay the request. If a person utilizes Popmoney through their bank, they must first log into their bank's website.
The request will display in the Popmoney section's To-Do list tab, where users can pay it. Users can also request using the "Pay Request/Invoice" link on the homepage of the Popmoney website at Popmoney.com.
Popmoney requests are paid with a US bank account or a financial institution-issued debit card. The person who requested money normally receives the amount within 1-3 business days after the request is paid.
The funds are placed in the bank account of the requestor. Users have 30 days to pay a request before it expires and disappears from their To-Do list.
All about Donations
Individuals can donate to charity and non-profit organizations using their Popmoney account or their Eligible Transaction Account. Users can set up recurring donations by selecting a start date and a recurring schedule.
Security and Privacy
Throughout the transaction process, Popmoney employs secure technology. Users provide their information, including a cellphone number, and obtain a verification code, which they must supply to Popmoney in order for payments to be issued or deposited.
Popmoney will exchange limited quantities of information about users when processing transactions, such as names, email addresses, phone numbers, and anything entered in the message section.
Throughout the transaction process, Popmoney employs secure technology. Users provide their information, including a cellphone number, and obtain a verification code, which they must supply to Popmoney in order for payments to be issued or deposited.
Also read on: Is Search Engine Optimization (SEO) a Good Career Choice? 
Last Updated on March 7, 2022 by krishbogati